.
Home Inspections
Sellers Inspections
Buyers Inspections
Warranty Inspections
Maintenance Inspections
Termite Inspections
Thermal Imaging Inspections
A home inspection is a non-invasive visual examination of a residential dwelling, performed for a fee, which is
designed to identify observed material defects within specific components of said dwelling. When buying or selling a home, it's important to understand its condition. Many homes have issues that you may not know about or have the technical knowledge to detect. DON'T GET YOURSELF EMOTIONALLY ATTACHED TO THE HOME, UNTIL YOU'VE SEEN IT THROUGH YOUR INSPECTOR'S EYES. A home inspections will reveal those issues and their solutions so you can make an informed decision before purchasing or selling the home. Your home deserves a thorough inspection, you deserve a great inspector! Your inspector will pay attention to details. There's no drama, no bull just honesty above reproach.
Thermal Inspections--An infrared Camera can locate



reveals surface temperature variations which can identify anomalies in the home. The purple areas or "anomalies" in the image were checked with a moisture meter and found to be wet from a leaking shower. In all of these cases the temperature anomalies were not visible to the eye. Thermal cameras can be used to identify areas of energy loss, missing insulation, air leaks in HVAC systems, water damage, over heating electrical components and much more. A thermal camera will give you thousands of accurate temperature readings in every image, so you'll get the whole picture.

Missing Insulation

Adding thermal imaging to your home inspection can identify areas of heat loss that are invisible to the naked eye. Locate areas with missing or damaged insulation quickly by detecting the temperature differences compared to surrounding areas.

plumbing leaks;
hidden roof leaks before they cause serious damage;
missing, damaged and/or wet insulation;
water and moisture intrusion that could lead to structural damage and mold.
Inspection Services
We provide the typical home or business inspection services, plus so much more....
One year warranty Inspections
Residential and Commercial Building



Did you know we also offer specialties such as:
Swimming Pool Inspections
Well Water Inspections and much, much more…
Wood Destroying Insect/Organism Inspections
Please visit my other website at
Scope of practice
Structural
Roofing
Electrical

Plumbing
Heating and Venting (HVAC)
Wood Destroying Insects
Appliances:

Buying A Home Can Be Stressful:

A home inspection is supposed to give you peace of mind, but often has the opposite effect. You will be asked to absorb a lot of information in a short time. Relax! We want your home buying experience to be a pleasant one. We hope to provide some relief by exposing deficiencies and other findings in the home prior to closing. For many people home ownership is their biggest financial asset therefore it is important that you know your home inside and out before you make this financial commitment. When you need a home inspector, call Tammy Day, today!
817-907-3035
Speaking of other Services:
In addition to being licensed through the Texas Real Estate Commission #21509, we are also licensed by the Texas Department of Agriculture (TDA) #11590 to provide you with the Texas Official Wood Destroying Insect Report. I have been licensed through the SPCS board for 27 years.
Our service area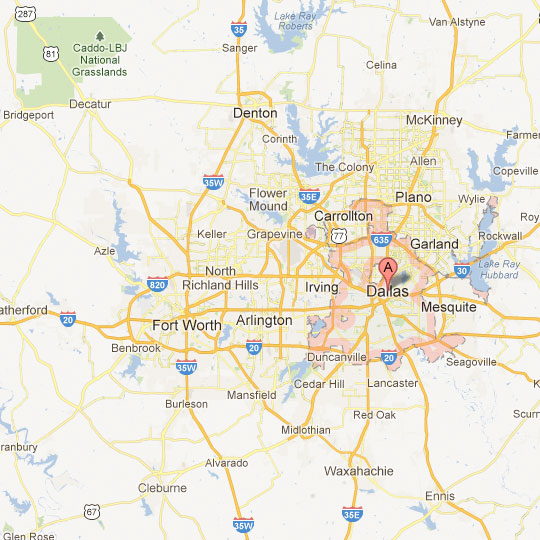 Tarrant County
Dallas County Texas:
Wise County Texas:

Denton County Texas:
Collin County Texas:
Parker County Texas: